Choose a Plan that Fits Your Needs
We offer flexible solutions for your rental portfolio
*Please Inquire for Portfolio Investor and Military Rates.
Tell us about your property
Get a free rental analysis
Learn the rental value of your home - find out how to boost your earnings and see whether your property is a fit for our investment portfolio.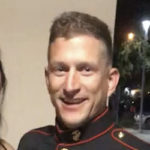 Null
"Wanting to put my home up for rent, I called on Greg. Taking the reins, he had things in motion faster than I ever expected. Within one week I had two offers on the table and within 2 weeks my place was rented!"
KEVIN L., Staff Sergeant US Marines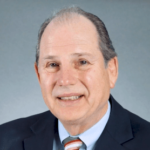 Null
"Greg Pizza and his team keep clients informed and payments are provided promptly. They have a strong network of people that can handle any property issues that may arise."
JAY B., Trust & Will Attorney
Comprehensive solutions to answer your property needs.
"With Legacy West Property Management, you'll have the peace of mind and free time to do what you love most rather than worry about your investment property."
GREG PIZZA, BROKER / OWNER
Why Choose Legacy West Property Management?
Because for us it's about personal care.
Customer Service
We Set the Standard in Customer Service.
If you own rentals in North County San Diego it's essential to find a manager who puts your needs first. Our team is always accessible to help you deal with unexpected challenges.
Tenants
Tenants Love Working with Us, Too.
Keeping our clients and tenants satisfied is an important priority for us. By ensuring our renters receive the best service possible, we keep turnover rates low and put more dollars back in your pocket.
Our Integrity
Our Integrity Always Comes First.
We want our clients to rest easy knowing their home is in the hands of an expert who truly cares. We never use hidden pricing or tricky extra fees to boost our earnings, and we remain committed to staying transparent with you.
Experience
We've Helped Countless Local Investors.
Don't be tempted by a property manager who is still an unproven entity. At Legacy West, we've been helping local property owners for over two decades. Let us put our experience to the test for your rental home.
Ready to learn more about our property management approach? Get started today.