About Greg Pizza (Pie-za)
Real Estate Broker/Property Manager
As a Master Realtor and Property Manager I call on over 80,000 hours in the field to call on   (wisdom knowledge)  to advise my loyal customers.
Having negotiated over 2000 contracts it has been dedication, responsiveness, and realistic advice that I most often hear from client testimonies.
I pride myself on being patient and personable with clients and always taking the approach of advising what is (best for their Real Estate needs).
Pizza Brothers
Gerrard, Tobia, Alex, Pete and Rocco Immigrated from Caposele, Italy in the Provence of Avellina between the years 1910-1920. Greg's Grandfather Gerrard and his Brother Tobia came to the U.S.A at the ages of 12 and 10, they then worked in a shoe factory in New Jersey, eventually moving to Toledo, Ohio and opening a shoe repair company, later adding fine tailoring and dry cleaning.
The Pizza Brothers dedicated there business life with integrity, commitment, quality and care with the life goal of the next generations having the opportunity to attend college, they succeeded!
This photo is a wonderful representation and reminder of how to operate business and be there for customers.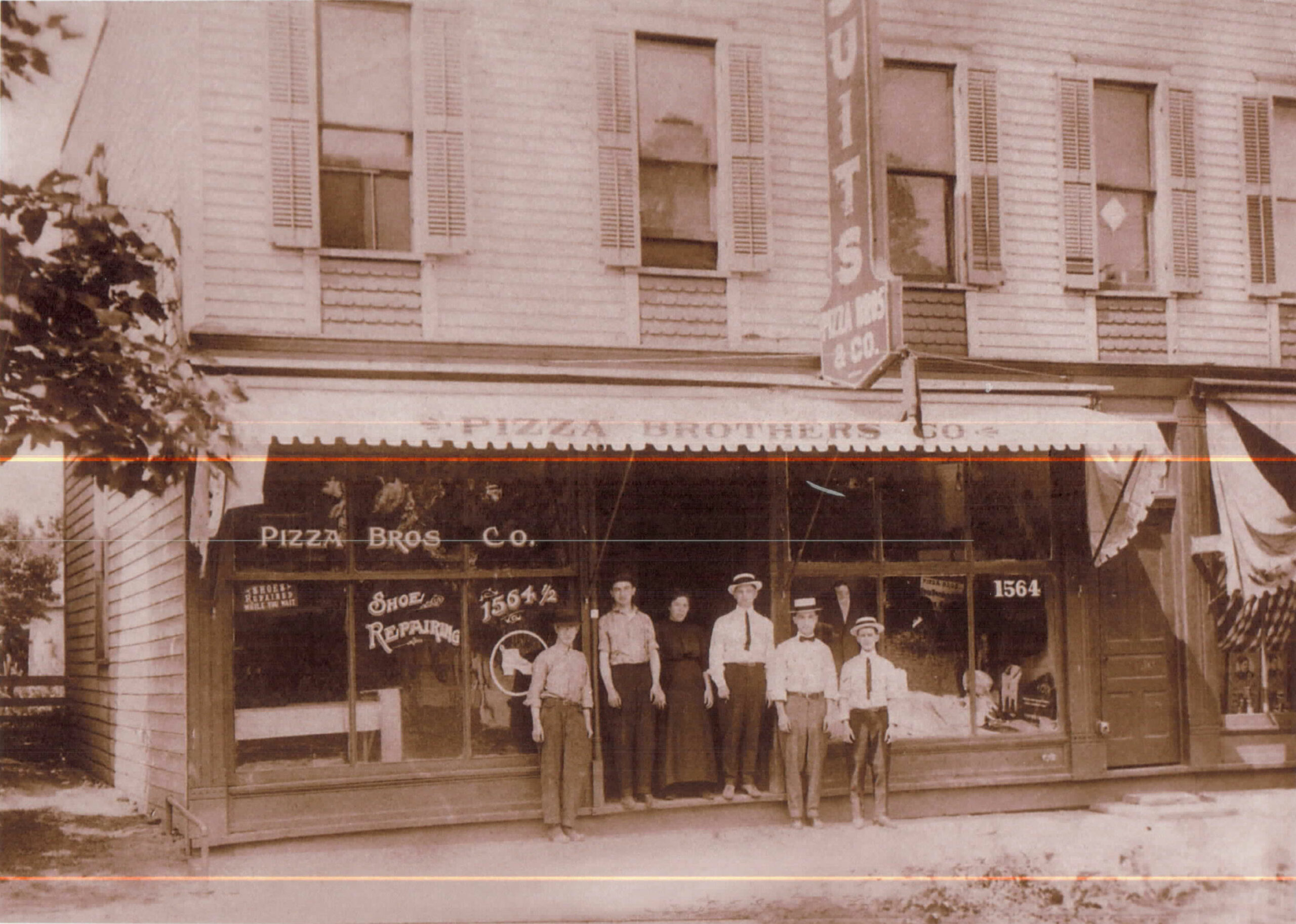 Running
I grew up the son of Hall of fame Football and Track coach Tony Pizza,1992 inductee in the Michigan Hall of Fame. I started I Masters Track and Field and Senior Olympics at age of 50.
Starting at the age of 8 my brother started teaching me about sports having mock track meets at our home in Michigan. I fell in love with the sport at an early age because it was offered in a fun environment, it's still fun today!
As a member of Southern California Striders Track Club there is great comradery experienced with other athletes. I have had the honor of being part of the 4x100 team that set the American Record in age 50-59 and the 4x100 Bronze Medal winning team representing the U.S.A at the World Championships in Riccione Italy age 50-54.
I also have enjoyed competing and winning gold medals at the State Senior Olympics Michigan, California, Texas, Oregon, Arizona, Idaho and New Mexico  in the sprint races, setting state records on several occasions.
I attribute great support to my overall physical and mental side of life through competitive running and training.
La Famiglia
My wife Caroline and I have 8 children Leyla, Brock, Breezy, Tavia, Travis, Chelsea, Josh, and David, along with 5 grandchildren Madden, Capri, Olive, Roman, and Summit.
We strive as parents to be examples of passion, fun, loyalty, consciousness, and manifestation.
Our life goal is for our family to be emotionally healthy while sharing our love of family, and to mentor by example.
Our favorite time is when we gather with family and share deep conversation, there is also plenty of food, fun, games, adventure, and dancing when we are together.
Amiamo La Famiglia
We Love Our Family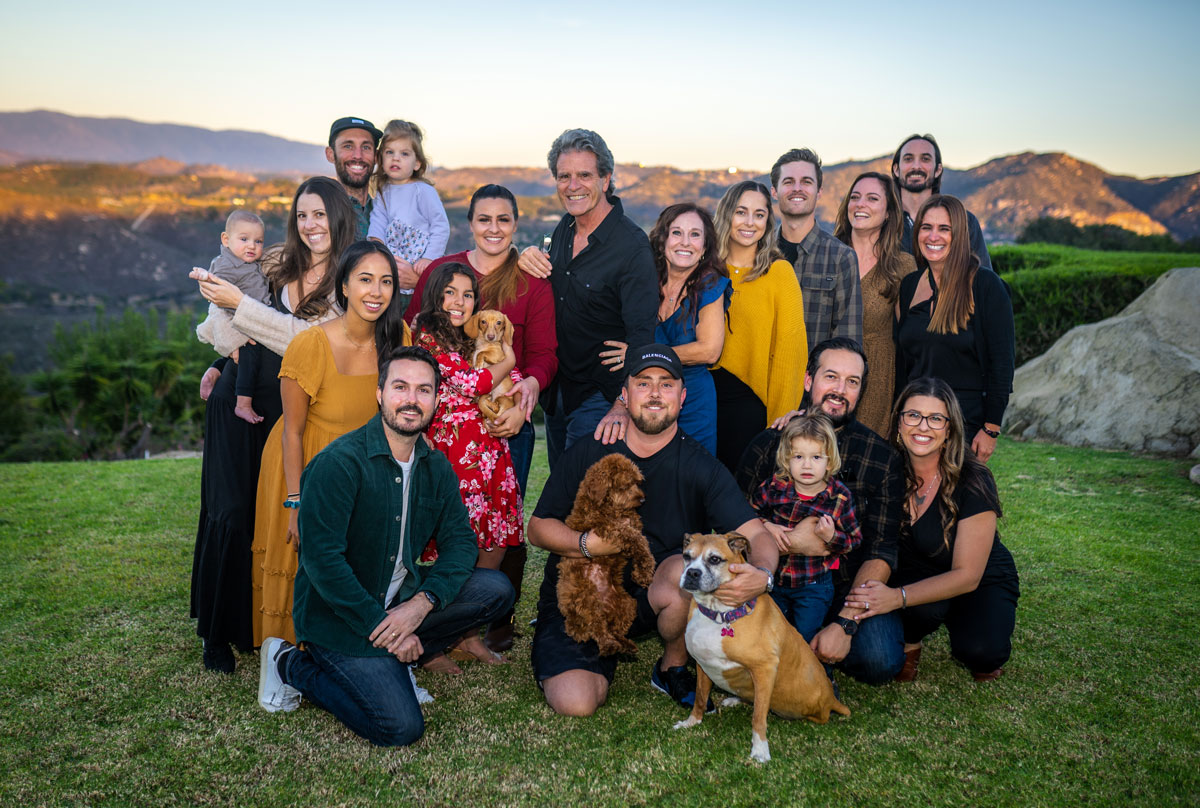 Art
I had a spiritual awakening in Maui at a sacred labyrinth when I married my wife, Caroline on May 1, 2021. Since I have been freely drawing what I call sacred geometry, "which are things, objects I visualize while meditating and resting" then I draw them.
This has become a creative outlet for me, feeding my emotions, creative love and expression of my evolution!
Poems
My writing of poems began with my marriage to Caroline May 1, 2021. Inspired by people, events and visions during meditation I write about friends,family,things that move me, writing from the heart, many time just placing my pen on paper and "allowing it to write" with devotion and harmony.
Transpiring from thought to pen and paper topics regarding human evolution and consciousness of humanity.
I am also currently studying NLP, Nuro Linguistic Programming, Trans Hypnosis, healing modality and the Italian language.
Unity Consciousness
Sunsets over paradigms of the past, humanity rises to offer an ascension, an amalgamation, a master manifestation.
Hearts beat, flow, circulate at the highest frequency, the source of creation.
Separateness dissolves to dust, harmony, accord, homogenize culture as the new air we breathe.
Wealth, abundance are measured by vibration, sentience ministry beyond self-cultivation.
The economy of connection celebrates new birth, an enough for all alliance, an entity of sharing mutual joy, mutual suffering.
Miracles are of ordinary, interdependence embodies minds, spirits, souls.
Awareness, nascency that we are all in creation, being in I live in you, you live in me oneness is worn as a perfect fit for humanities transition.
Unity Consciousness
The Evolution Revolution
For centuries claims of evolution occur, mammals, birds, flowers, humans inherit generational traits, legacy, enough to survive,
We excogitate, contemplate the law of the jungle, the simplest form of existence, presence, awareness.
The unfit will not continue to exist, control, war, manipulation, earthly abuse step aside to a new dawn, a sunrise emerges filled with dignity, brotherhood and upleveled human rights for all.
Strength in society is measured by this revolution, the dramatic wide-reaching change, crushing old archaic frozen in time ways to evolve.
Love, acceptance, inclusion is born as new pillars to society, rinsing, synthesizing the theory of evolution.
The Evolution Revolution
Letting go
Years past, time flows, hurt, pain, shame, memories, say farewell.
No longer a place to reside.
The grip on fear disappears.
Thankful for the experience, a lesson taught, body, mind, spirit, say hello to new beginnings. By letting go walking through the doorway to self-love effervescent fresh, crisp air of acceptance, snuggling up to safety, harmony, Bliss full humanity love.
Letting Go